Didn't do much in the way of artwork this christmas holiday, so not too much to show, and like an idiot I forgot to bring my charger for my camera, so only to good photos from home before the damn thing died on me....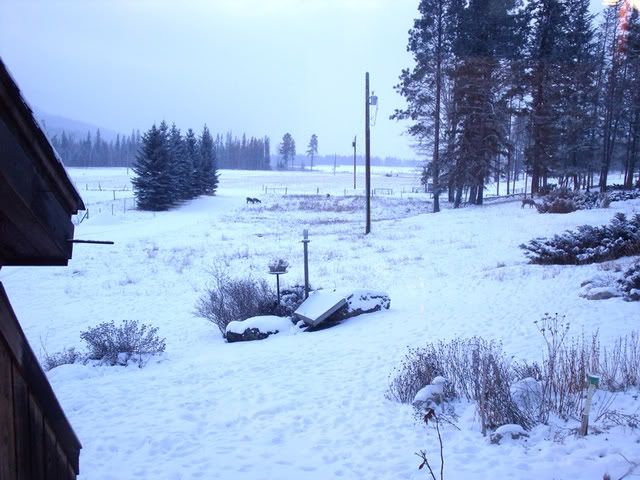 Got lots of snow this year, but then who didn't?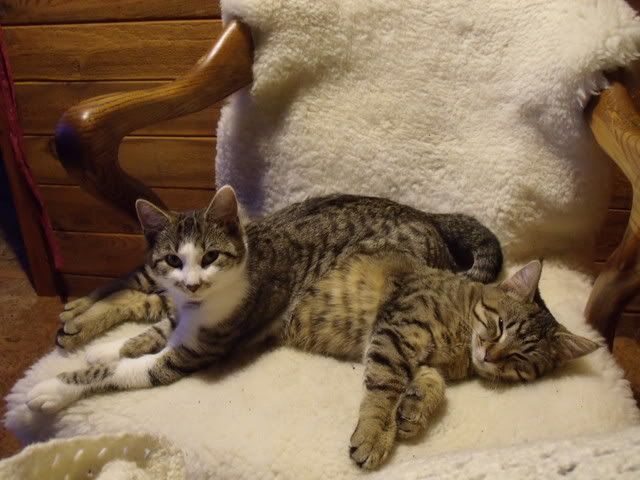 Cuuuut
e. Pretty typical X-mas visit on the farm; cats, dogs, hot tub, and lots and lots of food. Paradise. Also, Wall-e got a surprisingly good reception from my family.
One interesting event, the farm was invaded by wild turkeys. Dad hates 'im because they aren't native and the coyotes which frequent our fields (my dad doesn't object because cows are too big for them) aren't quick enough to catch them before they take flight. I guess they dig up the lawn to get grass seeds, and poke holes in the tarp we cover the silage (hay that isn't bundled).
And while I must apologize for another standard-pose lineup, these were some of the only personal designing a managed to force myself into doing on the farm. Their the main characters for a different pitch I wanna send in on the next B-hive (I'm hoping the title might at least great their attention), again, I wanted to design them with flash in mind; so once again super simple shapes and no outlines...
And here's a test I did for an old project I thought I might try and revive. Maybe get some friends interested. Since there's a lot of goat-walking, I thought I might want to dabble with the cycle a bit... Any thoughts?